This webinar series was geared towards members of the PCMCH Paediatric Diabetes Network (PDN) and the Ontario Paediatric Bariatric Network (OPBN), primary care providers, paediatric endocrinology care providers, clinical educators, paediatric diabetes providers, nurse practitioners, psychologists, dietitians, social workers, exercise therapists and others interested in learning more about current practices and novel approaches in the care of children and youth with diabetes and obesity management. These webinars were recorded and can be accessed on YouTube through the links below.
Past Presentations
The Role of Wearable Devices in Supporting Family-based Pediatric Obesity Interventions at a Federally Qualified Health Center
Presented: March 22, 2023
About the Speaker
Juan Espinoza graduated from the USC Keck School of Medicine and completed his pediatric residency at Children's Hospital Los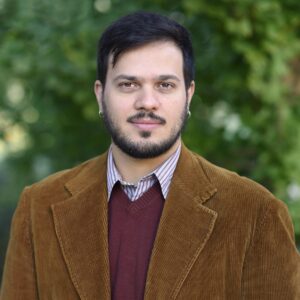 Angeles in 2013 and, in 2014, he became an Assistant Professor of Clinical Pediatrics at Children's Hospital Los Angeles and the USC Keck School of Medicine.
While at CHLA, Dr. Espinoza's clinical time focused on complex care coordination and obesity management, while his research focuses on informatics, medical devices, health equity and global health. His overarching career goal as a researcher, physician and advocate is to identify, refine and innovate approaches to using data and technology to improve health outcomes and narrow the health gap faced by marginalized communities in the US and abroad. In January 2023, Dr. Espinoza joined Lurie Children's Hospital as the inaugural Chief Research Informatics Officer and Associate Director of the Center for Biomedical Informatics and Data Science at Northwestern University. In this new role, he provides expertise and oversight of research informatics and analytics as applied to basic, translational, clinical, and population health sciences.
Webinar Objectives
Describe the digital divide as a concept and its implication in healthcare
Understand the role of physical activity trackers in obesity intervention programs
Identify strategies to incorporate technology enabled health interventions in low-resource settings
Watch a recording of the presentation.
Multidisciplinary Paediatric Weight Management: Insights Learned from the Team to Address Bariatric Care in Canadian Children
Presented: Feb. 15, 2023
About the Speakers
Geoff Ball is a Professor of Pediatrics and the Alberta Health Services Chair in Obesity Research at the University of Alberta in Edmonton. His research applies diverse approaches (clinical trials, qualitative, epidemiology, and knowledge syntheses) to generate, evaluate, and apply new knowledg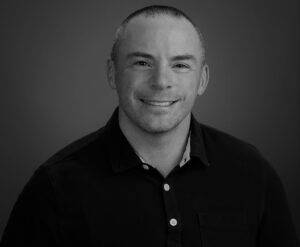 e to optimize obesity management and prevention in children and families. In partnership with Obesity Canada, he's working with a national committee of parents, clinicians, and researchers to update Canada's clinical practice guideline for managing pediatric obesity.
Nicole Gehring (she/her) is a Senior Program Lead with the University of Alberta School of Public Health in Edmonton and holds a Master of Science in Health Policy Research. Her research includes health systems, services, and policies with a particular focus on health and social equity. She works closely with ser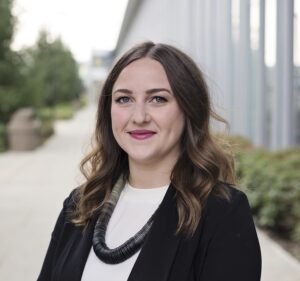 vice providers, health authorities, and governments to identify, evaluate, and scale systems for improving health outcomes and advancing health equity.
Webinar Objectives
Learn about the Team to Address Bariatric Care in Canadian Children (Team ABC3) - a CIHR Team Grant
Understand predictors of enrollment and referral to multidisciplinary paediatric weight management
Explore how health care professionals can support families to engage in multidisciplinary paediatric weight management
Watch a recording of the presentation. 
Traditional Knowledge-based Lifestyle Interventions in the Prevention of Obesity and Type 2 Diabetes in Indigenous Children in Canada
Presented January 25, 2023
About the Speaker
Dr. M. Constantine Samaan is an Associate Professor, Department of Pediatrics, McMaster University and a Staff Physician, Division of

Pediatric Endocrinology, McMaster Children's Hospital. He is also an Associate Member, Department of Health Research Methods, Evidence, and Impact, Associate Faculty, Global Health Program, and the Director of Research & Scholarship at the Michael G. de Groote School of Medicine, McMaster University. Dr. Samaan completed his training in Pediatric Endocrinology at the Hospital for Sick Children, Toronto.
Dr. Samaan leads the type 2 diabetes program and runs obesity, general endocrine, and diabetes clinics at McMaster Children's Hospital. His program of research focuses on defining the determinants of obesity and type 2 diabetes in pediatric populations, and the development of interventions to treat and prevent these conditions. In addition, knowledge synthesis and translation are other components of the program. The program has received funding from CIHR and other funding agencies.
Webinar Objectives
1. Review the association of obesity with type 2 diabetes (T2D) in children.
2. Review existing interventions to prevent obesity and T2D in Indigenous children in Canada.
3. Discuss leadership by and partnership with Indigenous communities to prevent obesity and T2D in Indigenous children in Canada.
Watch a recording of the presentation.
Evaluation of a Province-Wide Type 1 Diabetes Care Plan for Children in the School Setting
Presented December 7, 2022
About the Speaker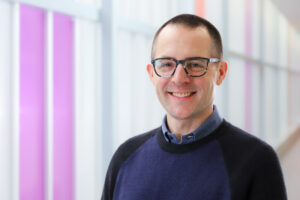 Dr. Brenden Hursh, MD, MHSc, FRCPC is a Pediatric Endocrinologist at BC Children's Hospital in Vancouver, and works in the multidisciplinary pediatric diabetes clinic. He also provides care for families across BC by telehealth. Dr. Hursh has a specific interest in the development and assessment of diabetes care for children in the school setting. He is a consultant for BC's provincial diabetes at school program (2014-present), where they currently provide daily diabetes care at school to nearly 400 children from across BC each year. In other related work, he has been the medical director of BC's provincial diabetes summer camp for the past nine years, and his academic interests include the evaluation of telehealth care for children with diabetes.
Webinar Objectives
Historical framework: To learn about the development of diabetes care in school in BC.
How is care provided in school: To understand what diabetes care looks like in the school setting in BC.
Evaluation of care in school: To learn from family and child evaluations of diabetes care in the school setting.
Translation: To gain some key learnings from BC that could be helpful for other provinces.
Bigger picture thinking: To think about what all of this tells us about diabetes care more generally.
Watch a recording of the presentation.